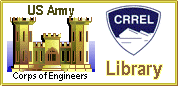 New
South Pole
Times
Three weeks in Antarctica
CBS News crew [correspondent Jerry Bowen, cameraman Brian Nolan, soundman John Weiser, and myself, producer Bruce Rheins] certainly didn't have it as tough as him or the others who first saw this huge—one-and-a-half times the size of the U.S.—and unforgiving continent. But getting here cannot be taken for granted.
V X E - 6
Antarctic Development Squadron Six

Home page of "Ice Pirates", the world's southernmost airline!
Antarctic Development Squadron Six (VXE-6) operates on the harsh Antarctic Continent as the United States Navy's only squadron directly supporting the mission of polar research and scientific programs of the National Science Foundation. They deploy every year for winter flight operations in August and for Operation DEEP FREEZE from October to February. VXE-6 operates 7 LC-130 "Hercules" transport aircraft and 6 HH-1N "Huey" helicopters flying to most parts of Antarctica. The ski-equipped LC-130s move large amounts of cargo, personnel and fuel throughout the continent while the HH-1Ns operate in the local McMurdo area and in different field camp detachments and stations.
During the summer training cycle from March to September, the squadron, manned by over 400 highly trained personnel, is based at Naval Air Weapons Station, Point Mugu, California.

GATEWAY TO ANTARCTICA
- International Center for Antarctica Information and Research (ICAIR)
"Located within the International Antarctic Centre in Christchurch, New Zealand, the International Centre for Antarctic Information and Research (ICAIR) is a newly-established, independent, non-profit organisation established under New Zealand's Science Academy, The Royal Society of New Zealand."


ICAIR's List

VIRTUAL ANTARCTICA
"Welcome to TerraQuest, and our pilot expedition to Virtual Antarctica."



Antarctic Support Associates
Page under construction



Alfred Wegener Institute
the German national centre for Polar and Marine research

Polar Biology This electronic version of the print journal (ISSN 1432-2056) of the same name is published on the web by Springer-Verlag Berlin. It presents results of all kinds of studies in plants, animals, and micro-organisms of marine, limnic and terrestrial habitats of arctic and antarctic regions.
Life history, Ecology of organisms and communities, Morphology and taxonomy Distribution, abundance and biogeography, Dynamics of populations Physiology of growth, metabolism and reproduction, Behaviour and sensory physiology Ecosystem studies
Articles are published in Adobe Acrobat portable document format and are available to subscribers using a password provided by the publisher. No password is required to view the article abstracts, which are published in html format.

For subscription and other information contact Managing Editor: G. Hempel



AMANDA
the neutrino telescope project at the South Pole


Arctic World
a server providing information about the Arctic and Antarctic


Antarctica Meteorology Research Center
. Composite satellite weather images



Antarctic Research Center
at Victoria University of Wellington, New Zaeland


Antarctic Streams Hydrology


Antarctic Support Associates