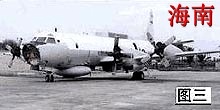 NEW YORK, April 4 - Barely a mile from the spot where an American spy plane came to rest on a Chinese military airfield Sunday is one of the most sensitive military intelligence bases in China, U.S. officials told NBC News on Thursday. The location of the base, used to intercept international satellite signals, is clearly visible on satellite photos of the area and is now believed by some officials to be one reason the Chinese have taken a hard line over the incident.


THE LINGSHUI intelligence base is just west of the military air base, meaning the U.S. EP-3 practically flew right over it before touching down. A U.S. official, who spoke on condition of anonymity, said China uses the sophisticated Lingshui intelligence base to spy on neighboring countries and to downlink commercial communications satellites, including those of Intelsat, the international communications consortium. Officials say the base is home to more than 1,000 intelligence analysts of the Third Technical Department of the Chinese Central Military Command.

Established in 1968, the base is theoretically capable of intercepting any Intelsat communications from the Far East to either Europe or the Americas, or any signal within South or East Asia.

Desmond Ball, an Australian military expert at the Defense Studies Center in Canberra, says the base is among the most important intelligence posts in Asia. Ball says that Beijing "established a ground station for intercepting signals transmitted through U.S. and Russian communications satellite systems."

KEEPING TABS


U.S. officials noted that Hainan Island is ideally located for this task because it sits close to the equator. Most communications satellites orbit in paths 22,300 miles above the equator, a distance that permits them to "hover" above a fixed point on the equator.

Being close to the equator permits spy bases like Lingshui to cover a greater part of the sky and thus grab communications from a greater number of satellites. Although each satellite has a "footprint" on the Earth's surface where reception is best, theoretically its signals often "leak" well beyond that footprint.

For example, the base is well within range of Intelsat satellites that hover above both the western Pacific and the Bay of Bengal - places vital to two key Chinese concerns, the U.S. Navy and India. At each location, there are pairs of Intelsat satellites, each with a capability of carrying 90,000 individual phone or fax circuits as well as computer-to-computer communications like e-mails and file transfers.

A SECOND SPY BASE


China is known to have at least one other satcom intercept facility, located near Beijing. During the Tiananmen Square crisis in 1989, according to Ball, American television company signals were intercepted there and "used by Chinese authorities to track down and arrest one of the leading dissidents."

Although the base can downlink Asian satellites, China does not have access to other satellites that cover a large part of the Earth's surface. However, Beijing may be moving to change that. The Miami Herald reported last year that China has signed an agreement with the Cuban government to make use of Cuba's own satellite intercept base at Bejucal southwest of Havana.

That base, which is next door to a huge Russian spy base still operating in Lourdes, Cuba, was built in the early 1990's with Russian equipment. U.S. officials regard it as highly capable. Says one U.S. intelligence official: "They have everything they need" to monitor U.S. communications.

American officials have not confirmed the Miami Herald report, and Cuban officials deny it vehemently. At the same time, Cuba does acknowledge that China has agreed to help upgrade Cuba's antiquated communications network. In exchange, China is now operating two large radio towers to broadcast its China Radio International service in Spanish to the island.

The author, Robert Windrem is an NBC News investigative reporter.
Credit: Space Imaging. Copyright © Space Imaging. All rights reserved. Online and news media distribution or publishing requires permission from Space Imaging.