Information
Warfare
The U.S. Air Force defines it as "any action to deny, exploit, corrupt or destroy the enemy's information and its functions while protecting Air Force assets against those action "

Journal of
Electronic
Defense


Some monitor communications satellites, others land-based communications networks and others radio communications. Since then, all five UKUSA agencies have been responsible for monitoring diplomatic cables from all Japanese posts within the same segments of the globe they are assigned for general UKUSA monitoring.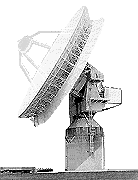 ECHELON:
the Global
Surveillance
System



Exposing the Global
Surveillance System
by Nicky Hager
For 40 years, New Zealand's largest intelligence agency, the Government Communications Security Bureau (GCSB) the nation's equivalent of the US National Security Agency (NSA) had been helping its Western allies to spy on countries throughout the Pacific region, without the knowledge of the New Zealand public or many of its highest elected officials.